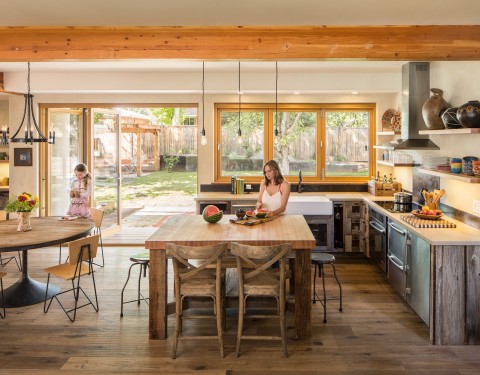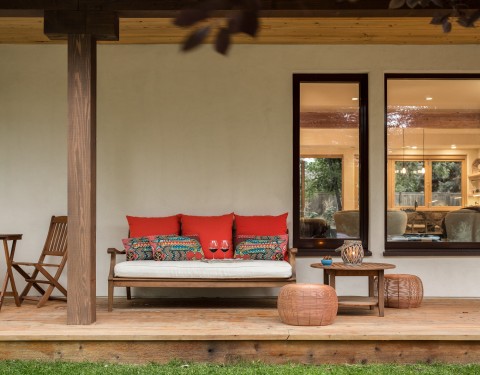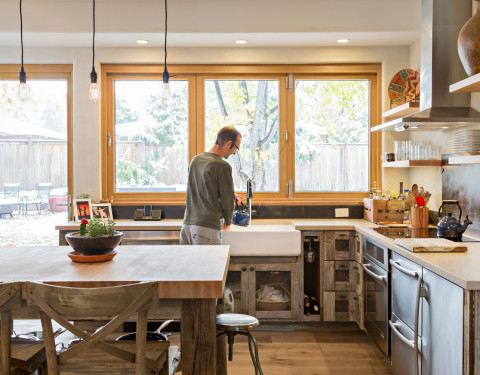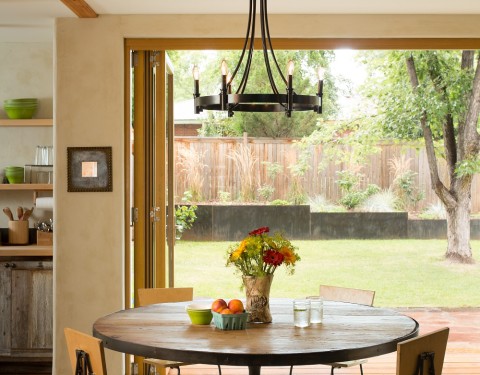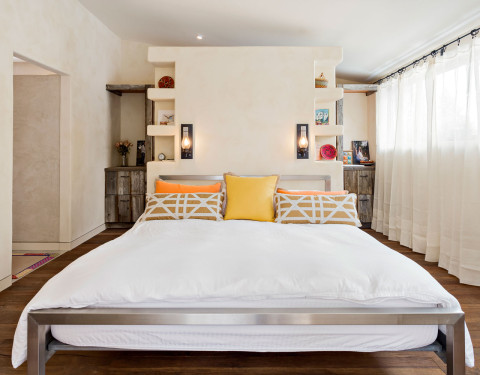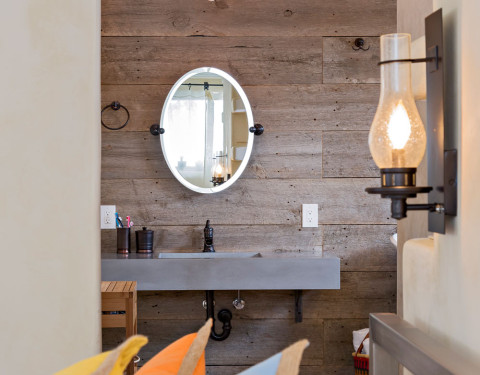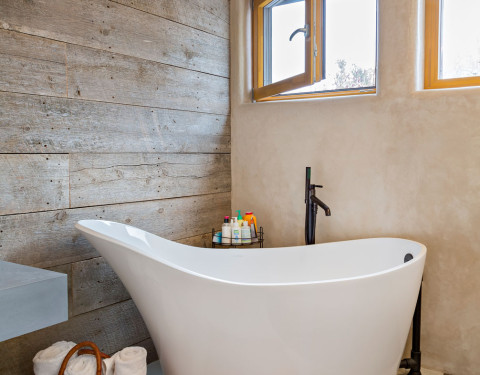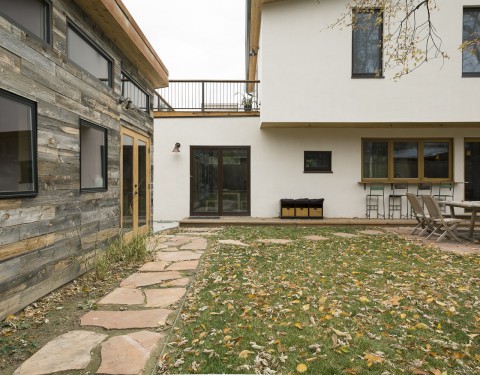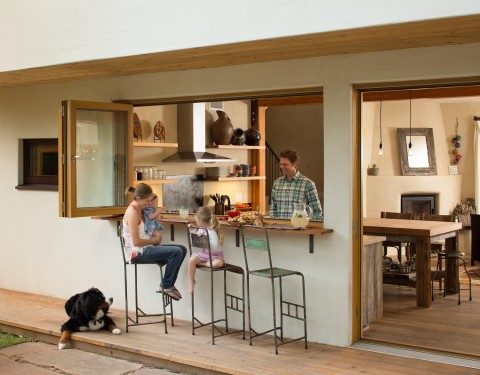 This south Boulder remodel demonstrates the possibility of renewal in American suburbs.   An inefficient single story 1,000 sf ranch with a forced air furnace has been transformed into two story, solar powered 2500 sf three, bedroom home ready for the next generation.     The peak heat load has been cut by a factor of 4, despite the house doubling in size. With air-tight construction, this home meets the Passive House Retrofit (EnerPHit) air-tightness standard of <1 ACH @ 50, achieving a preliminary blower-door test of .95 ACH @ 50.
Reclaimed wood finishes, natural earth and lime plasters soften the interior of a crisp contemporary exterior with a flavor of the west.  90% efficient energy recovery fresh air ventilation system provides constant filtered fresh air to every room. The existing brick was removed and replaced with insulation.   The remaining heating and cooling loads are easily met with the highest degree of comfort via a mini-split heat pump.   During the coldest part of the Colorado winter, a wood stove for ambiance and low carbon back up heat creates a special place in the living and kitchen area.   Zola European Windows provided a rich indoor outdoor connection with 9′ wide folding doors from the dining area, and a matching 9′ wide custom countertop folding window that opens the kitchen up to a grassy court where mature trees provide shade and extend the living space during the summer months.
Project designed and built by fuentesdesign, engineering by Lopez Smolens Associates, interior plaster by Artesano Plasters.
Photography by: Dane Cronin Photography and David Lauer Photography
From owner:
 "We love it.  Its just so awesome.  This morning, like many mornings, we were admiring the view through our great windows, but also the way the light hits the walls and shadows it creates.  So sweet.
 Also – we haven't turned on the heat yet.  usually just burn one fire a day – either for a few hours in the am, or pm.  I'm sure we'll make it through the coldest weeks of the year no problem – especially with the upstairs fireplace as the back up.  [Friends] provided us with beetle kill pine – which I cut with my husqvarna then split.  [My daughter] loves helping make fires.  Whats even better – she knows that our heat source is the wood and the sun. It's right there.  Not some abstract electrical plant.  She actually understands it."